On the buses: Pensioners, students return but many workers steer clear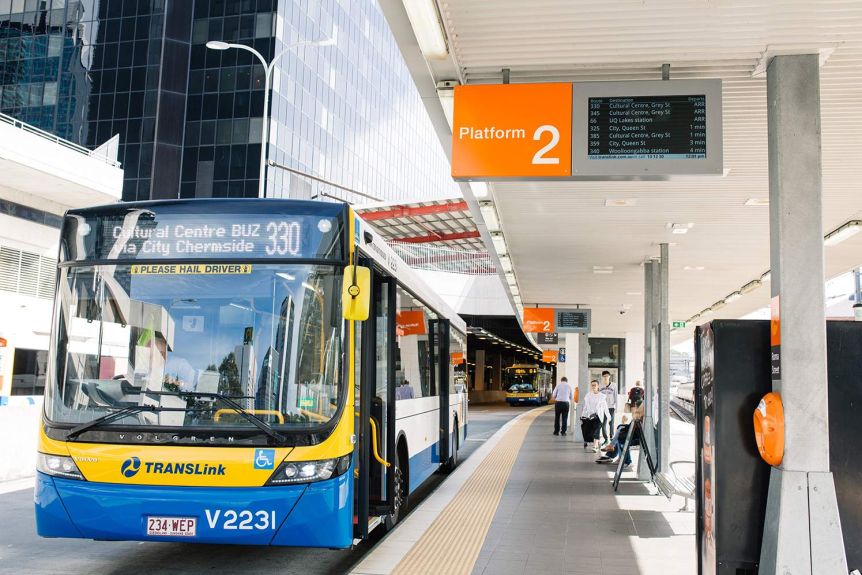 Wednesday April 14, 2021
Public transport in south-east Queensland is running at about 70 per cent of pre-pandemic levels, but not for full-fare customers.
Full fare-paying customers have been slow to get back on the buses. (Supplied: Queensland Government)
An analysis of Go Card data shows that some categories of commuters are now more likely to be using trains, buses, ferries and CityCats, even though overall activity is still down.
School-aged card users are commuting at 81.3 per cent of the level recorded before the pandemic, which may reflect the lower risk of serious COVID-19…