Joan Bush celebrates her 109th birthday with champagne and cake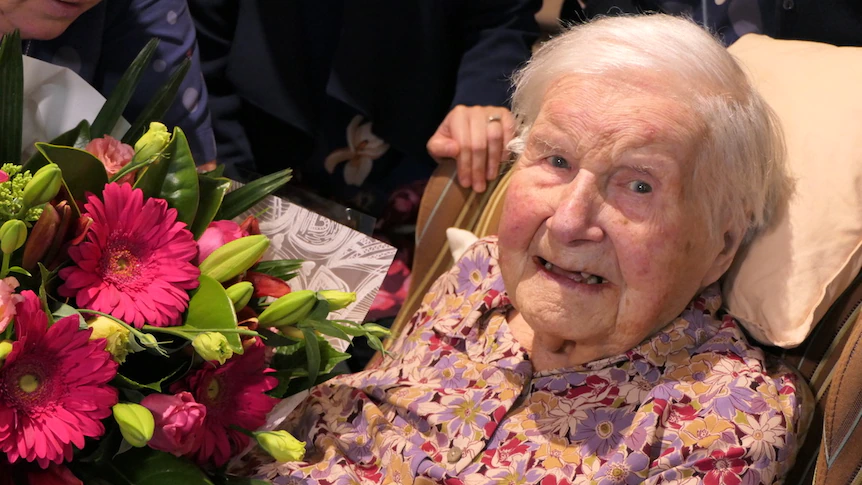 Two world wars, global pandemics and financial crises, and countless Australian Prime Ministers — Joan Bush has lived through all of it.
Key points:
Joan celebrated with family and friends at her retirement home on Tuesday with cake and champagne
She lived through two world wars and was born two days before the Titanic sank
She was still exercising up until 12 months ago and always challenged herself, learning French and how to play bridge
Celebrating her 109th birthday, it's believed Joan is the oldest person in Victoria, and only a few years behind the oldest in the country.
Even for Joan it's a feat that's hard to believe.
Joan celebrated the remarkable milestone in the…